About Us
Welcome to our site dedicated to flat roofs. We are a team of former roofers with years of experience in the industry. Our passion for, and knowledge about, flat roofs has driven us to create this informational site to help homeowners and business owners alike understand the ins and outs of flat roofs.
At our core, we believe that education is key. We want to empower our readers with the knowledge they need to make informed decisions about their flat roof. From materials to maintenance, we cover it all. Our goal is to demystify the world of flat roofs and make it accessible to everyone.
We understand that not everyone is a roofing expert. That's why we strive to explain everything in simple terms. No jargon, no technical terms, just straightforward information. We want to make sure that our readers can understand everything they read on our site and feel confident in their understanding of flat roofs.
But we don't just stop at education. We also provide resources for our readers, whenever possible. We want to help our readers take action and make the most informed decisions about their flat roof.
At the end of the day, we are here to help. Our passion for flat roofs runs deep, and we want to share that passion with our readers. We believe that everyone deserves to have a safe and secure flat roof, and we are committed to making that a reality.
So whether you're a homeowner or a business owner, we invite you to explore our site and learn everything you need to know about flat roofs. We're here to guide you every step of the way.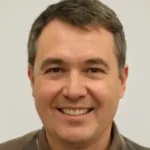 Jeremy Jackon
Ken Olsson